Parts Availability Issues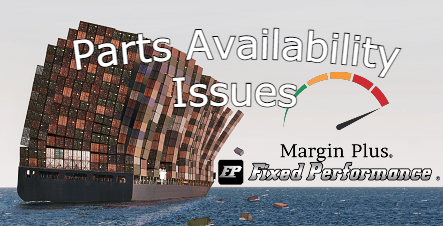 Parts Availability Issues
One of the largest concerns in today's car dealerships isn't talked about much. We have heard of chip shortages and the effects on new car sales. Take that concern and multiply substantially, and you are in the parts department.
Whenever a technician comes to the counter and asks for a part, the department can't say go somewhere else. They start a search that may take months to track down needed parts and receive at the dealership. The factories that we depended on in the past are not supplying a stable order environment that ships when ordered. These complications have many layers that include angry customers, technicians putting cars back together so the customer can drive at no revenue for technician families, and parts staff that can't provide answers and don't see the situation will improve soon. This just in time inventories the factories put in place years ago have blown up in everyone's faces. I have even seen simple staples such as oil filters go on backorder. The new car department responded to vehicle shortages by increasing prices on the few vehicles available. I suggest the parts department do the same.
Our company has been submitting warranty at retail pricing under state laws. These laws force the manufacture to pay it on parts and labor. All fifty states now have laws such as this, and dealerships should submit every year to get the maximum possible parts and labor rates from customer pay and warranty repairs. Parts staff are seldom given thanks for the efforts needed to supply everyone what is needed to get customer cars back on the road. Thank you, parts people! Your efforts and appreciated greatly. Let's work together and increase margins!
Sincerely,
Rob Gehring, President
Fixed Performance Inc. (Fixed Operations Consulting)
Margin Plus (Warranty Reimbursement Program)
Cell 419-282-1351
rgehring@fixedperformance.com
CDK Certified -Approved Interface
Dealer Track Certified Open Track Partner
AutoSoft – Approved Interface
AutoMate – Approved Interface