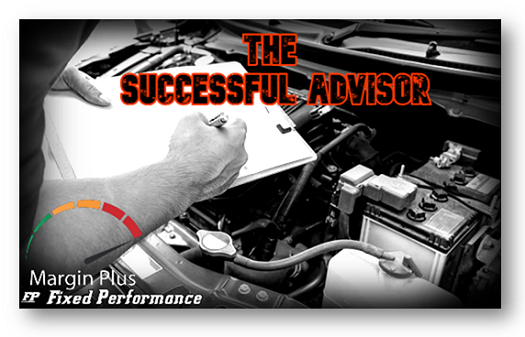 I have met thousands of service advisors over many years of coaching in automotive dealerships. It has been a privilege to work with these individuals and be able to see growth in their job satisfaction and income. Today we're going to look at some common characteristics of a successful service advisor.

The first characteristic is they must be organized and have a specific process for customer care. It starts before the customer arrives as they make sure the day before the appointment, the advisor checks for open safety campaigns and reviews every detail of the visit.

They review with the customer upon arrival suggested maintenance the manufacturer has at that mileage as well has dealership recommended services. They take time with the customer to understand every concern and never make them feel rushed. The successful advisor never deviates from core foundational processes and always has a focus on customer care instead of their individual numbers. The fact is successful advisors get incredible results by placing the focus on the processes.

They recommend every time, every car what the vehicle needs to be safe and reliable. Every item that is not recommended to a customer even months after the visit fails, and will anger your client. They will blame the dealership for the missed items and expect a highly discounted or free repair to overcome their displeasure. Most of these individuals won't return anyway as they feel the dealership violated their trust not to go over the vehicle closely enough.

The same individual has a failure on a declined service that was recommended to them by the successful advisor who has a different viewpoint. They are more apologetic as they explained they should have listened to the advisor's advice and had the repair done during the prior visit instead of having to return and experience the inconvenience of a breakdown. The last thing I want to talk about today is that the successful advisor never makes excuses. They understand excuses reduce results.

The most common excuse I hear from the advisor is they don't have time to do it right. I always pull out the calculator and take their number of hours worked at the dealership in a month and divide it by the repair order count. Many of them find out they have over 35 minutes per customer. The fact is focusing in on processes, and the customer improves their quality of life and results.

Sincerely,
Rob Gehring, President
Fixed Performance Inc. (Fixed Operations Consulting)
Margin Plus (Manufacturer Warranty Reimbursement Program)
Toll Free: 1-888-205-8718
Office: (419) 433-8219
Cell: (419) 282-1351
rgehring@marginplus.net
AutoSoft Partner
Auto/Mate® Affiliate
CDK Certified -Approved Interface
Dealer Track Certified Open Track Partner
Our goal is to help as many dealers as possible!