Enter to win two free tickets, air travel, and hotel for the 36th Annual Rock & Roll Hall of Fame Induction Ceremony
Fixed Performance is giving away two tickets to the Rock & Roll Hall of Fame 2021 Inductees. All you must do is fill out the form below for your chance at these tickets! Every entry gives you a chance to win! This contest starts on 9-13-2021 and runs through 10-17-2021. The winner will be chosen on 10-18-2021! If your dealership or a friend's dealership needs fixed operations consulting, or maybe you need a professional team to get you retail pricing on parts and labor reimbursement from your manufacturer, now is the time!

The 36th Annual Rock & Roll Hall of Fame Induction Ceremony will take place on Saturday, October 30, 2021, at 8 p.m. ET at Rocket Mortgage Fieldhouse in Cleveland, Ohio with a radio simulcast on SiriusXM's Rock & Roll Hall of Fame Radio channel 310. The Induction Ceremony will air later on HBO and stream on HBO Max. The Rock & Roll Hall of Fame reveals its 2021 Inductees, celebrating the most diverse list of Inductees in the history of the organization. They are:
 Performer Category:
• Tina Turner
• Carole King
• The Go-Go's
• JAY-Z
• Foo Fighters
• Todd Rundgren
Early Influence Award:
• Kraftwerk
• Charley Patton
• Gil Scott-Heron
Musical Excellence Award:
• LL Cool J
• Billy Preston
• Randy Rhoads
Ahmet Ertegun Award:
• Clarence Avant

*Contest Rules
*Rock & Roll Hall of Fame contest form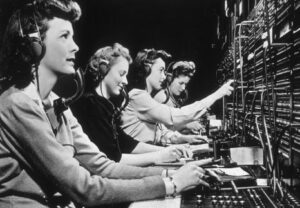 Send us your dealer friends who could benefit from our services, and you get 1 entry per referral. Send us 5 referrals, you receive 5 entries! (Just make sure your friends know that they may receive a call.)
Enter to win two tickets, air travel, & lodging!