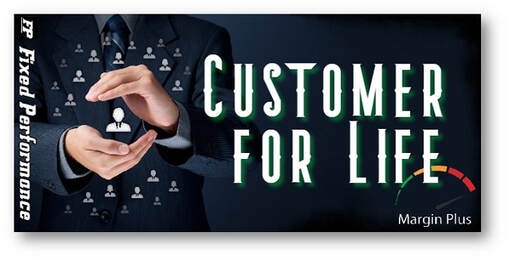 Most dealerships have said they desire customers for life. The fact is, as the warranty expires, customer retention falters. Your customers must feel treasured and have a positive experience they can depend on when getting their vehicle serviced at your dealership.
I recently went to our small local bank and found the ATM was out of service. When I went to the drive-up window, the lady recognized me by name and asked what I needed. I explained the ATM was out of service, and I needed some cash. She quickly took care of the issue and sent out a counter check to be signed, and I was on my way. Being a relatively new client of this bank, I was totally impressed that the teller knew my name. They are developing me into a client for life.
Dealerships need to refocus the foundational way we treat our clients. They are not numbers to sign here and sit there when they bring a car into service. The advisors must listen to the customer's needs and understand how to properly care for them. The largest reason customers are lost after the warranty expires is a lack of perceived value. They might believe independent shops have lower prices so off they go into a shop with less training, equipment, and expertise to repair the vehicle to these factory specifications. The dealership's goal should never be to provide the lowest price. The mission has to be customer care and experience.
The shop hours need to be convenient with a staff that is well trained and has adequate time available to properly understand every customer issue. Pickup and delivery with loaner cars available also help differentiate the dealership experience from independent shops. All dealerships offer extended warranty plans however we don't even offer them to service customers as their factory warranty nears expiration. Developing a customer for life isn't a slogan on a poster. It's having a strong foundation of core values that consistently illustrate the importance you place on your customers.
Sincerely,
Rob Gehring, President
Fixed Performance Inc. (Fixed Operations Consulting)
Margin Plus (Manufacturer Warranty Reimbursement Program)
Toll Free: 1-888-205-8718
Office: (419) 433-8219
Cell: (419) 282-1351
rgehring@marginplus.net
AutoSoft Partner
Auto/Mate® Affiliate
CDK Certified -Approved Interface
Dealer Track Certified Open Track Partner
Our goal is to help as many dealers as possible!