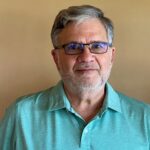 Rob Gehring
Chairman and Owner
Cell: (419) 282-1351
rgehring@fixedperformance.com
Home State: Ohio
Bio: Rob is the Chairman Owner and Founder of Fixed Performance Inc. which he began over 15 years ago. His passion for customer care and helping others has assisted hundreds of dealerships with their fixed operations performance. His common sense coaching and training lifts people up as individuals and team members. With over 30 years of dealership management experience, he understands and respects the daily challenges of fixed operations. Placing a strong value in people and best practice processes always provide growth. His articles have been published regularly in national publications and weekly newsletters are read by thousands.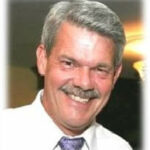 Doug Thompson
President
Cell: (440) 552-4657
dougt@fixedperformance.com
Home State: Ohio
Bio: My name is Doug Thompson; I am the President of Fixed Performance, Inc. Our company works with dealerships in the United States and Canada helping them to improve their Service, Parts, and Collision departments. We work with your team to implement the best practices for ensuring, customer enthusiasm and care, profitability, and employee satisfaction. Our program will provide training, encouragement, and motivation for your staff to achieve higher standards and enjoy more successes. We provide processes that work, structured accountability, training for managers and technicians, and support staff, all in an uplifting and encouraging fashion to ensure long-term success. The career path I have followed has allowed me a wide variety of experiences in the dealership environment. For 40 years I have had the opportunity to work in both fixed and variable operations as an employee, an equity partner in a dealer group and now as a consultant and trainer. Each task and experience in my career has helped me to learn and be able to help others as well. We define service as "Making Good Things Happen for Other People" working with your team to face the challenges, find the resolution and use each challenge as a learning experience. It is our goal and our desire to improve the quality of life for the dealer, the managers, and the employees. Working together to solve the puzzle is very rewarding and never-ending. In almost every case our processes implemented and maintained will provide a substantial increase in gross profit levels. In many stores, this improvement is in excess of $250,000 annually. In some cases that number is much greater nearing the $1M mark and in dealer groups the $1M is not uncommon.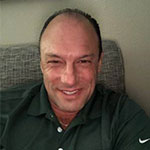 David Mizler
Fixed Operations Consultant
Cell: (713) 539-9321
david@fixedperformance.com
Home State: Texas
Bio: My automotive career started in 1985 when I graduated from an automotive technical school. I started working at a Porsche dealership then moving to a BMW dealership and became an ASE Master Technician. My path took me to Audi/ Volkswagen of America where I worked at the Postproduction Center improving product quality with factory management teams. I returned back to the dealership as a Service and Parts Director for a large publicly traded company. My position was over multiple store locations. We exceeds all measurable company goals. My career took me to consulting for Nissan/Infinity and then to Ford where I could help dealerships improve their operations on a larger scale. We worked on sales, profit, customer satisfaction, vehicle flow, dispatching, express service and recruiting employees. Many years of training from manufactures and dealer visit has given me the knowledge to help any dealer achieve their goals. In my free time I like to travel and road race cars with my wife and two kids.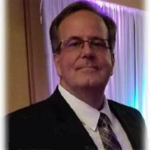 Gary Allegretto
Fixed Operations Consultant
Direct Line: (419) 616-5049
Cell: (440) 225-9601
garya@fixedperformance.com
Home State: Ohio
Bio: Gary specializes in improving processes and operational elements to optimize customer satisfaction and loyalty, ultimately leading to retailer growth and profitability. With over 25 years in retail-fixed operations and consulting, Gary has implemented and coached on management principles as well as technician and advisor processes. Gary has built a strong reputation as a highly creative, results-driven leader, coach, trainer, and performance improvement architect.